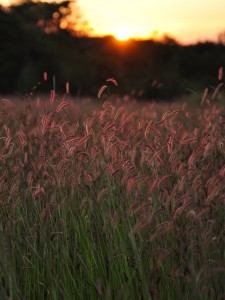 Unforgettable food and hospitality
Thailand's Northeastern region, also known as Isaan, is a place of verdant rice fields, relaxing rivers and an intense cuisine made from ingredients grown in backyard gardens and dense forests. Settle into the locals' slow-paced lifestyle and fish in the Mekong River, watch silk crafted by hand, splash in waterfalls and enjoy plenty of that famous Isaan food.
This four-day, three-night trip takes you to Chin's home province, Ubon Ratchathani, to experience the best of this beautiful but overlooked slice of Thailand, which rubs shoulders with both Laos and Cambodia. Click here for photos of this tour.
Itinerary:
First day
9:00: Pick up in Bangkok and fly from Don Mueang Airport to Ubon Ratchathani, getting picked up by Chin's family. (Other starting points are also possible).
13:00: Cooking class and lunch with Chin's Mum; this is a chance to experience the famous hospitality of Isaan's farmers and the unforgettable food they prepare. You'll also be shown around the on-site mushroom farm and organic garden, where many of the ingredients for lunch will come from.
15:00: Drive to Khong Chiam and check into Baan Suan Peerada*. On the way we'll stop at a country fresh market to explore local ingredients like giant Mekong catfish, fermented fish sauce, grilled buffalo skin and red ant eggs.
18:00: Soak up the scenery at the place where the Mekong River meets the Moon River, enjoying dinner on a riverside terrace.
Second day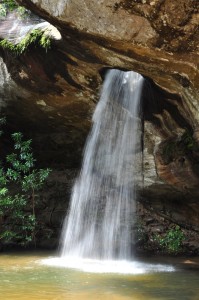 8:30: Explore the morning market in the riverside village of Khong Chiam. This is another opportunity to explore the raw ingredients used in Isaan food.
10:00: Go to Pha Taem National Park and hike down a breathtaking cliff-side trail to view 3,000 year-old cliff paintings.
12:00: Lunch in a country restaurant.
14:00: Go to 3 waterfalls: Saeng Chan, Soie Sawan and Thung Na Muang (dependent on the season.)
16:00: Go to Sam Pan Bok to explore 3,000 mysterious holes in an expanse of rock and enjoy a boat ride on the Mekong River.
18:00: Back to Khong Chiam for dinner and relax.
Third day
 9:00: After breakfast, head to a tiny village for a boat ride with the local fishermen. Here we can also watch the Lao-speaking locals craft baskets for steaming sticky rice.
10:30: Drive back to Ubon town, followed by a lunch of authentic Isaan food in one of Ubon's finest shops.
13:00: Go to Wat Nong Bua to see a stunning pagoda, and Wat Thung Si Muang, a beautiful temple with ancient halls surrounded by a lotus pond.
16:00: Check in at The Outside Inn* and relax for a couple of hours.
18:00: Go to the night market in Warin Chamrap to explore local food and have dinner.
Fourth day
8:30: After breakfast, head to a tiny old village where the locals have crafted silk and brass products from scratch for over a century.
13:00: After a lunch of delicious kuay chab yuan (a local specialty soup), head to the airport for the flight back to Bangkok.
*When possible our accommodation of choice is Baan Suan Peerada in Khong Chiam, and The Outside Inn in Ubon Ratchathani, both intimate and relaxing inns. Rooms are considered "midrange" and outfitted with televisions, fridges, air-con and hot water. However, if you book the tour without much notice we may need to stay in different accommodation, depending on availability. If you prefer something more upscale, you're welcome to pay a bit extra to stay at the Tohsang River Resort and Tohsang City Hotel.
This trip is a course in Isaan food, including:
Kuung ten ("dancing shrimp" salad; we can order "sleeping shrimp" if you prefer)
Laap muu (spicy pork salad with toasted rice — a signature Isaan dish)
Som tam buu pla raa (green papaya salad with pickled fish sauce and freshwater crab — another staple)
Goi kai mod daeng (spicy red ant egg salad — it's delicious!)
Kai yang (Isaan-style grilled chicken)
Kuay chab yuan (Vietnamese-inspired noodle soup with locally made pepper-pork sausage)
Sour Isaan sausage with fresh ginger and chili
Sup naw-mai (bamboo shoot salad)
Gaeng hed (mushroom curry with locally produced aromatic herbs)
Om kai (chicken soup flavored with dill and other herbs)
Mok kai (chicken with banana flowers and spices steamed in banana leaf)
Grilled fish, fresh from the Mekong River
Fried silk worms, crickets and other bugs (if you dare!)
Fresh seasonal fruits
Thai desserts
*Food samples are subject to changes/additions and can be adapted to your tastes to some extent. Vegetarians and those with allergies are welcome. However, keep in mind that this is not a touristy area, so please don't expect Western food.
Days offered:
Every day; please inquire as far in advance as possible.
Meeting point and time: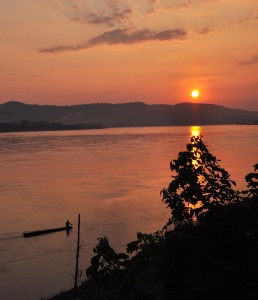 Typically 9:00 am at your hotel in Bangkok. We can also meet you at Don Mueang Airport or in Ubon Ratchathani.
Price:
Cost for 2 people comes to around 65,000 Baht total.
*This is an estimate; the exact price will depend on air fares (if needed), whether or not you want a more expensive hotel, and the size of your group, among other factors. Please contact us for an exact quote.
*All tours are private; we do not offer mixed group tours.
Price always includes:
– Transport (flights to/from Bangkok if needed, private car in Ubon.)
– Food (all meals, snacks, drinks and cooking class are covered; the only exclusions are alcohol and food/drink that falls outside of the normal itinerary, i.e. convenience stores.)
– Activities (national park fees, boat trips, cooking class, etc.)
– Insurance (this is our company travel insurance, which we're required to offer all guests.)
To inquire about a tour, please email us at chilipastetour@gmail.com.
Please check your Spam folder if you don't hear back from us within 24 hours.
***When inquiring, please answer the following:
What is the date (or range of dates) that you would like to do the tour?
If you would like to be covered by our insurance for free, what are the full names, ages and nationalities of every person in your group?
Are you okay to meet at the meeting point or would like pick up at your hotel?
Any special eating requirements — allergies, vegetarian, no pork, no spicy food, etc.?
Have any special requests or comments?