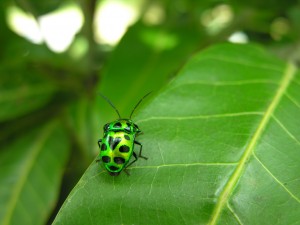 At Chili Paste, we care deeply about the people, heritage, animals and environment of Thailand and the world at large, and we're committed to running a socially and environmentally sustainable business.
We contribute a portion of our profits to a large forest conservation area near our kitchen, where you're welcome to plant a tree if you like. We rely on fans and the natural forest air to keep our kitchen cool rather than air-con. Whatever ingredients can't be picked from our on-site hydro garden we purchase from villagers in Bang Kachao, Royal Project Organic Food Shop or Or Tor Kor gourmet market. We do use a small, gas-efficient 1.3 litre engine car for pick-up and some of our tours, but only when we go beyond the reach of public transport.
We also strive to be an actively conscious presence in the world by partaking in community volunteer events when time allows, such as tree planting in the Bangkok area (including at the neighboring conservation area) and protesting development that adversely affects Thailand's heritage and environment. We're connected with a burgeoning network of like-minded people in the Bangkok area, and we're happy to share our knowledge with anyone interested in volunteering for a good cause while in Thailand. Chili Paste would never profit from any of this in any way. For more information, please contact us.